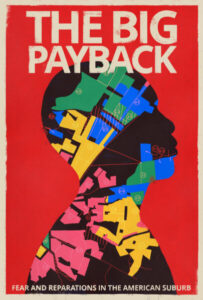 Join us for a special screening of The Big Payback on Saturday, September 23rd at the Dr. Wesley Grant Center. This powerful documentary chronicles the reparations journey in Evanston, IL and across the nation. The film will be shown at 3 pm, and will be followed by a talkback with the audience.
Asheville is in the midst of an important local reparations process, one of the first cities to grapple with the question of how to make amends for centuries of harm inflicted on Black people. But we're not the very first: that would be Evanston, Illinois. Here is a short summary of The Big Payback from the filmmakers: "A rookie alderwoman from Evanston, Illinois, led the passage of the first tax-funded reparations for Black Americans. While she and her community struggle with the burden to make restitution for its citizens, a national racial crisis engulfs the country. Will the debt ever be addressed, or is it too late for this reparations movement to finally get the big payback?"
Evanston started down this unprecedented path back in November, 2019, and the story of how their journey began and what's happened since is both fascinating and important for us to understand as we navigate our own racial justice journey in Western North Carolina – that's one of the topics we'll cover in our post-film discussion. We hope you can join!
Click here to watch a trailer of the film.